auric timber d.o.o.
The company was founded under the name "Slavonski Hrast d.o.o." in October 2013 with its headquarters in Slatina. In January 2019 all group companies were re-branded and auric timber was born.
The story of how the company was founded is a modern fairy tale that has already started to unfold...
Land owning families, the owners of the significant forest holdings in cooperation with German business partners decided to launch a new European brand in the production of high quality oak timber and related forest products.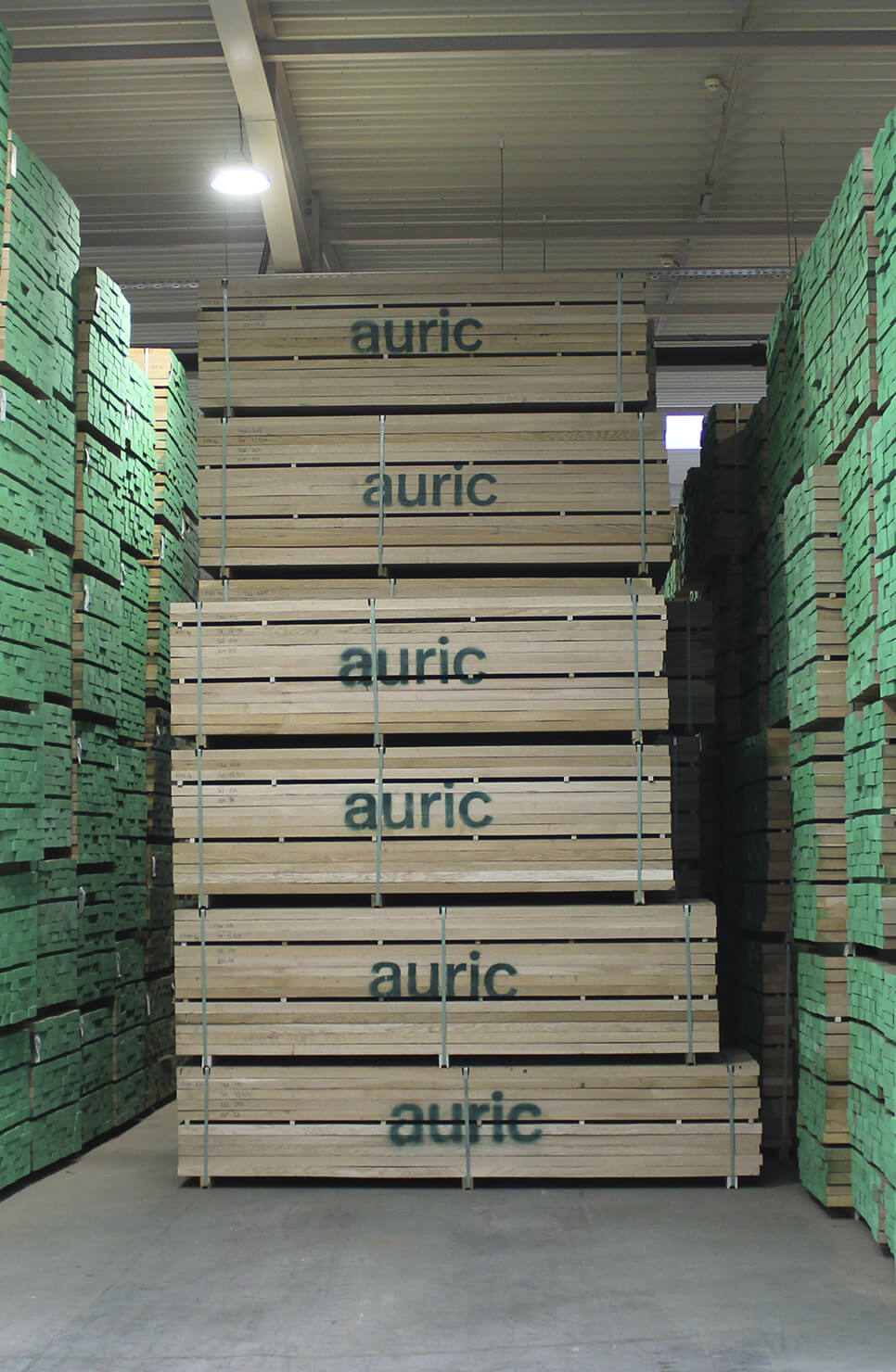 Auric operates state-of-the-art wood processing systems across their complete production, from careful and precise sawing of logs, maximizing yield, through innovative pre-drying systems, to meticulous kiln drying of sawn timber, and the detailed processing grading and packaging of the finished product. Attention to detail is at the heart of everything we do.
Our fresh sawn and kiln dried timber products are produced to the highest standards found anywhere in the international timber industry.
12.000 m3
Timber avaliable per year
95%
of our input timber is Slavonian Oak, with the rest being American Black Walnut logs grown in Croatia
12.700 m3
Pre-drying capacity
1.700 m3
Kiln drying capacity
The company founders own high quality oak forests in the Croatian Nasice region, which enables full control over their own sustainable forest management practices and guarantees their annual log supply.
Our forests are managed according to the principles of sustainable forest management. Our entire forest management process goes above and beyond the requirements of FSC, prioritizing care for the natural flora and fauna. The whole 140-year oak life cycle is managed by our experienced foresters according to natural regeneration processes. Our resulting products are placed on the European and Asian markets with the goal of expanding our businesses, advancing our expertise in production technology and promoting business cooperation with other countries around the world.